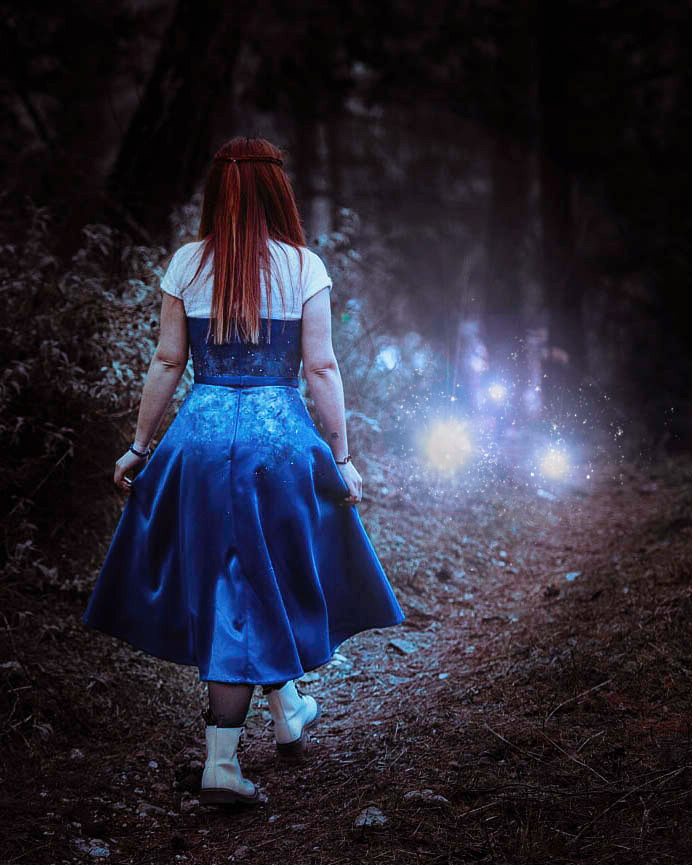 Fairies are mythical creatures, living in folk, fairytales, movies and so many more exciting places.
I fell in love with fairies again as an adult, while watching Disney's "Brave", one of my all time favourite movies, which actually inspired me to make this dress. As Merida was following fairies to her destiny, I grabbed my pencils and started sketching.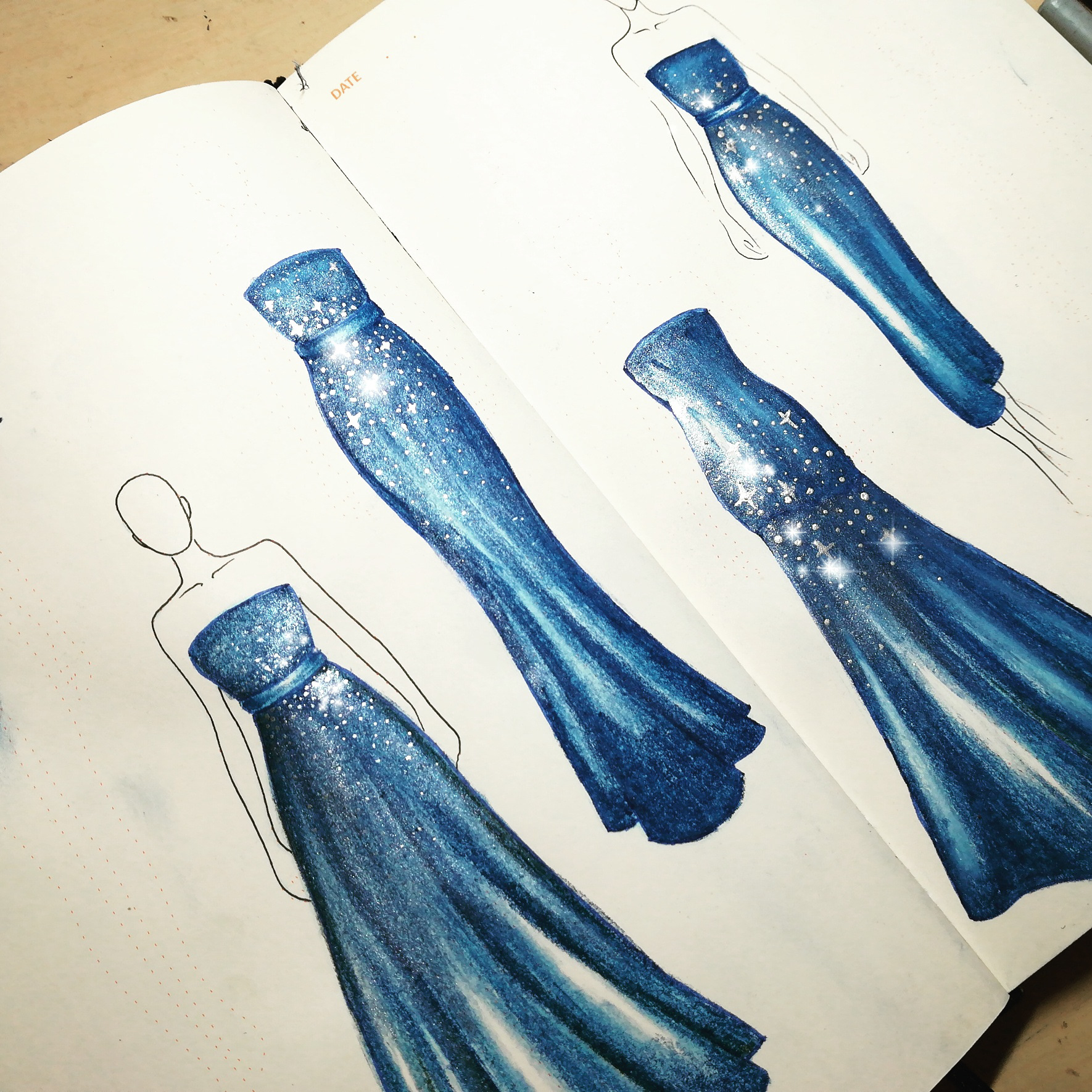 I ended up with a vintage inspired silhouette, a tribute to the legend herself, my dear Audrey Hepburn. The fabric that inspired me the most, was this deep blue crepe satin. As the sun kissed it, voila! Magic! Beautiful shades of purple appeared and I was certain that the right path was in front of me.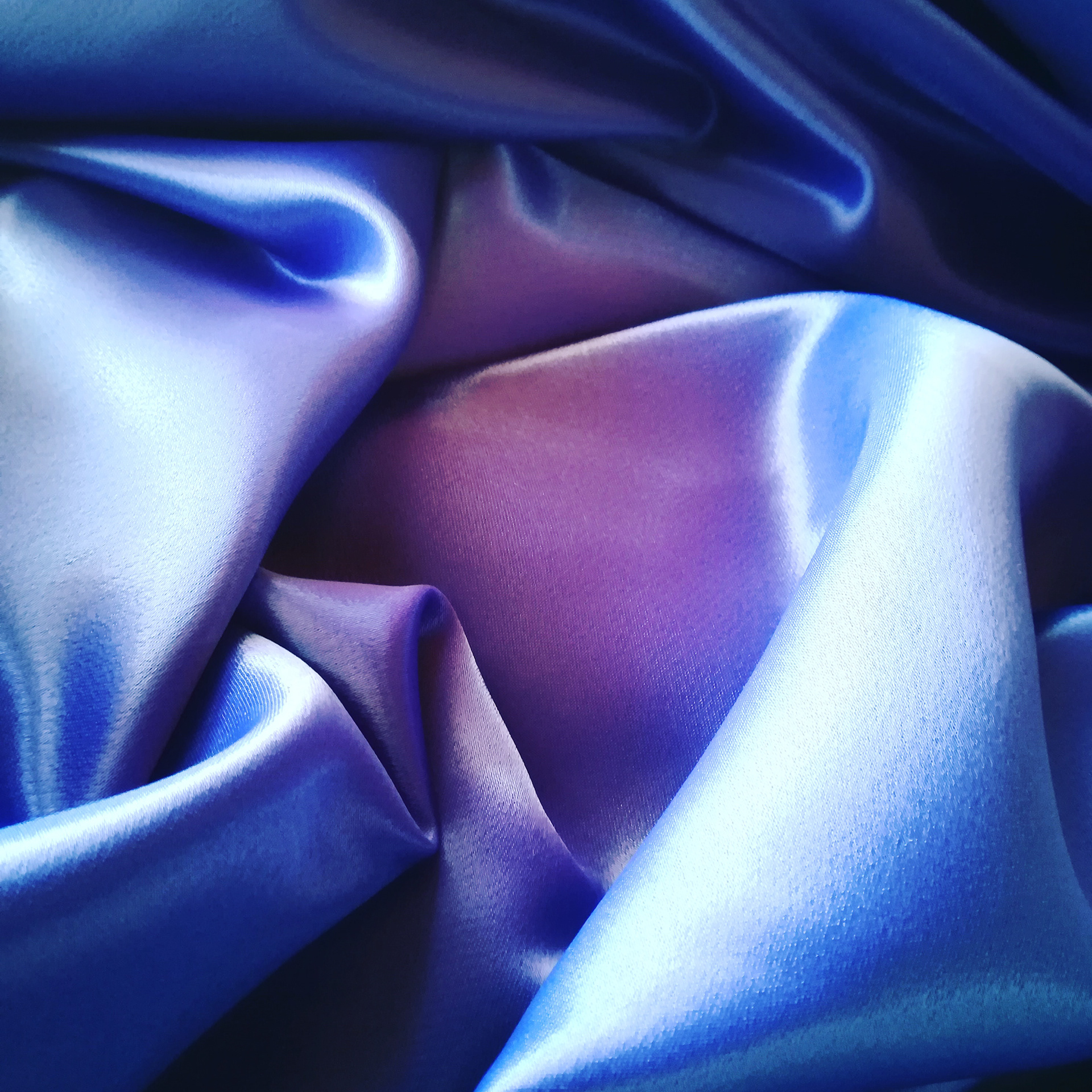 I drafted the pattern from scratch, studying various old textbooks and I have to admit that it was quite a challenge. After days of hard work, the dress was ready and it was time to have some fun!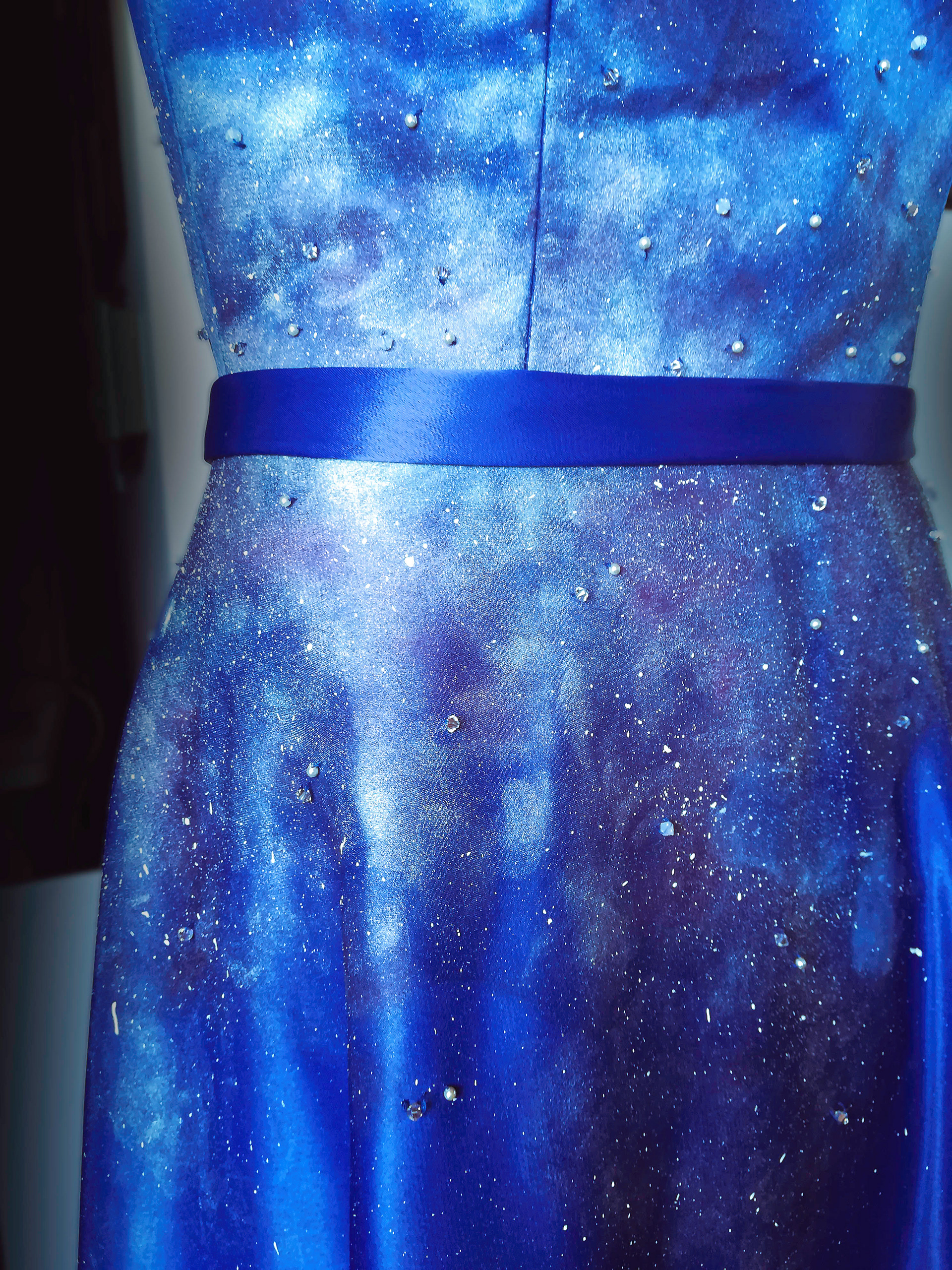 I painted the whole dress with a pearlescent lilac fabric paint, diluted in water. As a result, the colour of the fabric was not affected, but now in the sunlight, you could actually see tiny sparkles dancing around.Mixing a variety of colours, inspired by the galaxy, I started painting around the waist of the dress. When I was happy with the results, I splattered white paint across the entire dress, mimicking the stars. But I was thinking of fairies, I needed more magic in this dress. Swarovski crystals and pearls were now embroidered and I was finally satisfied with the result.
Check out more in progress photos below.
A big big thank you is due to the people that helped me go through with the photoshoot! 
I would have not been able to pull this project through without you!